Book Roofing Inspection
Your roof will require some professional
attention for long live.
Peb Shed Manufacturers in Thane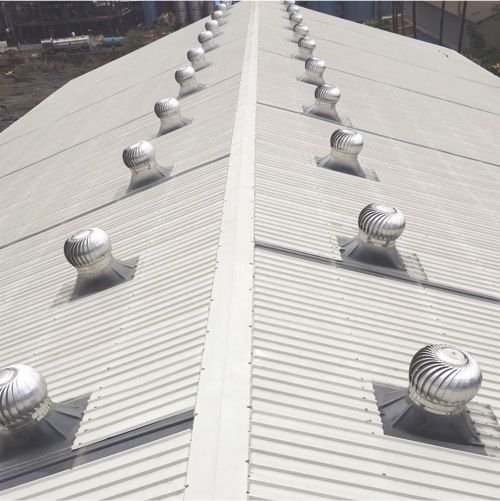 Faisal roofing solutions is India's one of the premier manufacturers of pre-engineered building shed. We offer our customers unmatched quality and super-fast delivery at an affordable price. We offer a wide range of PEB structures, sheds, building solutions, roofing and cladding. We contribute to the roofing and other construction requirements of our customers and offer them exactly what they want. Our structures are built using modern technologies and are futuristic in nature. Due to our sheer commitment and timely completion of projects we have become a distinguished PEB shed manufacturer in Thane, Navi Mumbai, and Mumbai.
The pre-engineered buildings are widely used in the following applications:
*Factory sheds
*Warehouses
*Aircraft hangars
*Auditoriums
*Hospitals
*Residential buildings
*Cold storage
*Showrooms
*Shopping malls
*Sports stadium
*Convention halls
*Distribution centres
Faisal roofing solutions is setting new benchmark asPEB shed manufacturer in Thane, Navi Mumbai, and Mumbai. One of the striking feature of our Pre- engineered building is it's cost-effectiveness. Limited labour is required in the installation process so the labour charges are low. The pre-engineered building can be constructed within few days and can be easily transported to the site for assembly.
PEB structures are generally steel and metal structures which are light weight but strong and durable. Let's look at some factors to consider while manufacturing a PEB structures:
As a modern PEB shed manufacturer in Thane, Mumbai, Navi Mumbai we believe that PEB structures are futuristic.
1.Shape of the shed
The shape is rectangular or sometimes zig-zag for optimum land utilization. This reduces the cost of construction.
2.Height of PEB shed
The standard size is 8-10 meters. As per requirement and the application of PEB height can be adjusted. Height of the shed should be made optimum as per the utilization
3.Width of the PEB
The ideal width is 80 feet and it is cost effective too. If the width is 100-150 feet, central support with portal bracing is taken this may increase the cost.
4.Crane weight
The weight of the crane should be optimum as per need. The height of the PEB should be kept in mind before the installation of crane. As a prefabricated shed manufacturers, we ensure that there is a provision of crane operation in the PEB structures.
5.Scope for future expansion
There should be a scope for future expansion in the pre-engineered building structure. After thoroughly understanding the site of construction and the cost involved in expansion it should be decided. One side of the PEB structure should be left for expansion.
6.Safety
Safety standards should be followed and building should be constructed in such a way that it can withstand wind speed, harsh weather conditions. The size and weight of columns should be considered depending upon the site of construction.
At Faisal roofing solutions we have the expertise and experience in manufacturing safe, cost-effective, durable and robust pre-engineered building sheds. We are the most preferred PEB manufacturers in Thane, Navi Mumbai, and Mumbai. In addition to being economically efficient, our pre-engineered buildings are environment friendly also. Our prefabricated and pre-engineered buildings are constructed as per the specification and client's requirements.
Our PEB structures are robust steel structure and are developed in segments at the factory. These two segments are primary framing and secondary structure. Accessories like roof and wall panels are enclosed once the primary and secondary frame and structures are done with. The PEB shed are color coated as they make the sheds weather resistant, durable and add aesthetics to the sheds.
Our PEB sheds are recyclable and helps preserving the natural resources to a great extent. The PEB roofing steel sheds can be melted and can be reused and converted into a new product. They can be used for number of times. We, at Faisal roofing solutions ensure that our PEB sheds are of premium quality, and gives a good value for money. We create innovative and modern Pre-engineered buildings and roofing solutions. Our PEB are better option in terms of beauty and adaptability as compare to conventional RCC structures. The pre- engineered steel building can withstand earthquakes and strong force of wind. Also, steel is not affected by termites and is fire resistant. Our PEB structures are quality controlled and are of uniform quality. A large span known as column-free span can be created for PEB structures.
PREFABRICATED BUILDING MANUFACTURERS AND SUPPLIERS